Welcome
Massage Therapy is for everybody, but not every body requires the same attention.
My education in massage therapy includes:
Swedish, Deep Tissue, Clinical, Sports, Pre/post-natal, Warm Stone, Balancing, 'Fixed Pain', & European Reflexology
Thank you kindly for visiting my page.
DECEMBER PROMOTIONS AVAILABLE UNTIL 12/31/18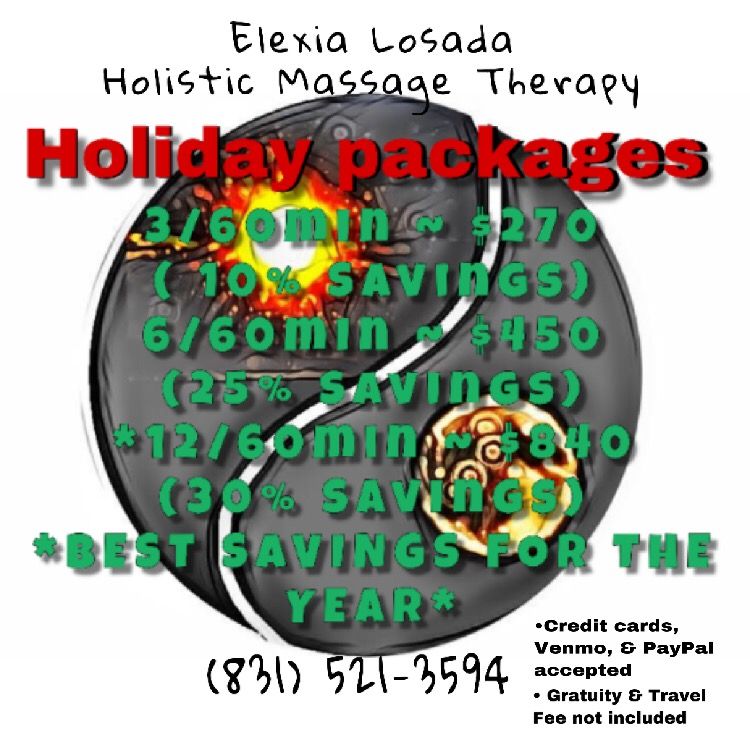 Feel free to visit my Facebookpage @ Facebook.com/elexialosadacmt.
You can also check me out on Yelp (Elexia Losada Holistic Massage Therapy)
~If you are unable to make it into the office, I am available for travel ~~fee may apply
Keep in touch (831) 521-3594
Be Well
*Gift Certificates available